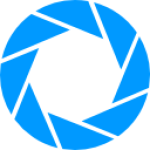 @hagjos43
active 2 days, 18 hours ago
Part 1 – User Logon Activity

The following Splunk Dashboard provides a high level view of windows user logon activity.

It should be emphasized that the focus of this dashboard is fairly high level, has a […]

Neil,
Please give this a shot again. I updated the xml escape tags to hopefully work this time. I've tested it on both Firefox and Chrome as of the time of this post.

Thanks for the comment and letting me know!

Mike,
You would create a new dashboard, and copy and paste the xml into the "source" of the dashboard. This can all be done within the web interface.

If you have any issues, please join our discord!